CHASING WAVES
Heart and home. Water and waves play an essential role in Morgan Maassen's life. In 2015, he spent more than 300 days travelling around the globe - and despite his young age, the 26-year-old has already experienced a lot.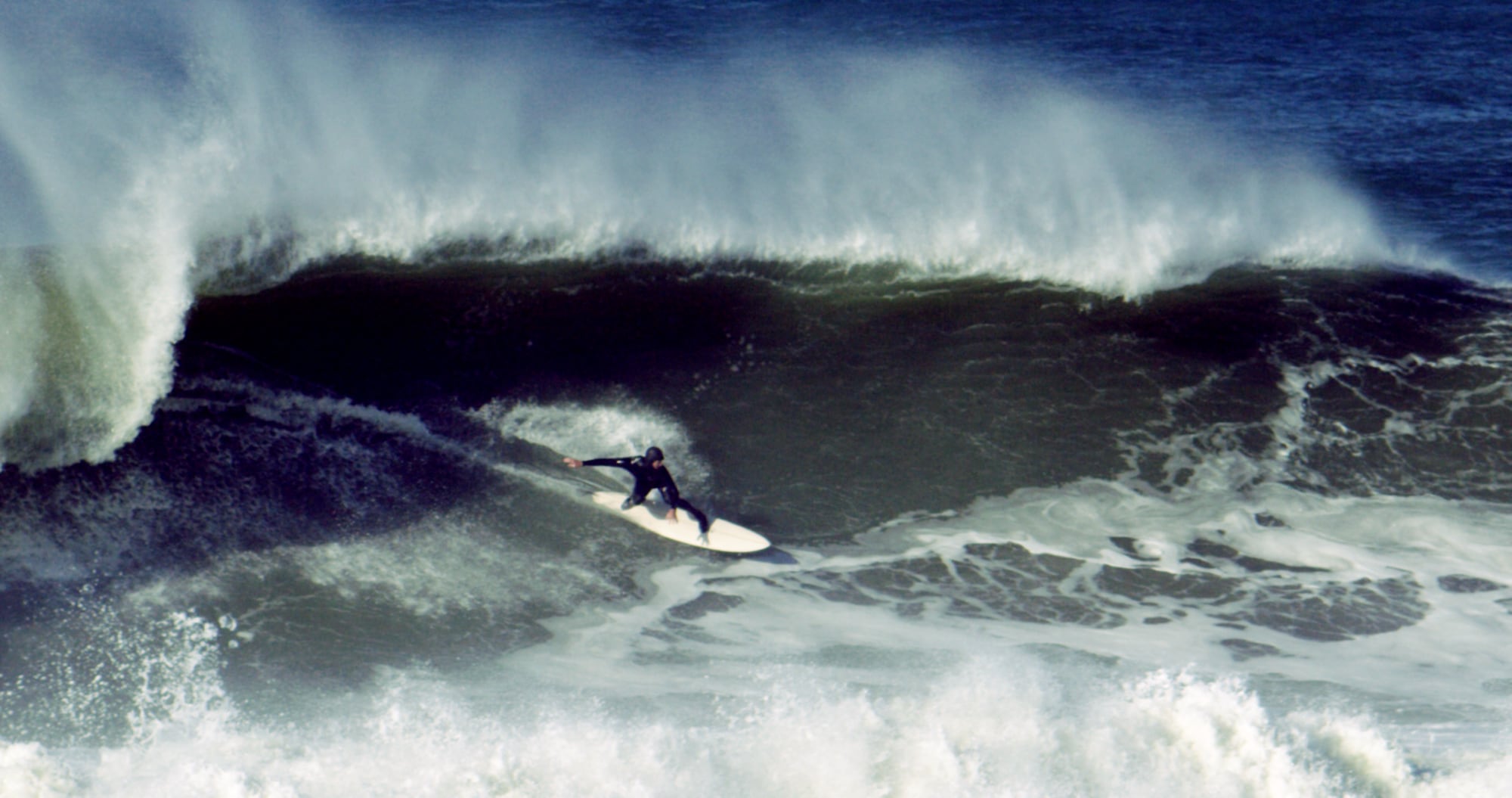 "I've flown over glaciers in Greenland, smoked cigars in Cuba, chased penguins in South Africa and sailed between the British Virgin Islands.
But no matter how exotic the place I find myself, nothing inspires me more than my home: California," Maassen explains. His heart is still attached to the rugged shores of his hometown Santa Barbara. This is where he grew up and this is where he will always return. "The rugged coastlines, the massive mountains and the wild ocean - I love it all. California is my lifelong passion, the place of my dreams, a catalyst for all my creativity - I'm really at one with myself here."
‍
Respect for life.
As a human being, Morgan feels a strong connection with nature. He can't stand being in a city for too long. "My respect for life comes from being in the great outdoors," Maassen explains. His passions, photography and filmmaking, depend on cutting-edge technology, but his lifestyle and activities always go in the opposite direction. "I am extremely curious and nature holds all the answers I am looking for."
‍
In harmony with nature.
Morgan Maassen and his friend Nole Cossart have known each other for ages. Both are cut from the same cloth, and that's what welded them together from the first moment. Cossart grew up on Hollister Ranch, one of the most beautiful nature reserves in California. "When you live there, you either become a cowboy or a surfer, or in Nole's case both," says Maassen. Both have to respect and embrace nature.
Although he is a really good surfer, Cossart decided against a career as a professional surfer when his daughter was born. "Nole's style in the water is impeccably smooth, every moment has its own rhythm. On land, he has a fine confidence and respect," Maassen explains.
‍
Cut off from civilisation.
For their film, Maassen and Cossart went on a road trip to explore their home state of California. They drove from south to north, following the Pacific Coast Highway and zigzagging along the coast over and over again. "We drove into the Santa Ynez Mountains, hiked through Los Padres Forest and crossed the dunes of Point Reyes. Our route continued to Big Sur, one of the most beautiful coasts in the world, and we visited the majestic redwoods in Muir Woods.
In the midst of these giants, you are cut off from civilisation". They were on the road during a clear winter week when the Californian sun shone even more golden than usual. Maassen and Cossart were always on the lookout for waves on their trip. "In those days, a long year of travelling to foreign places was forgotten while I admired the dynamic beauty of my state," Maassen says.
‍
Borderline experiences.
Travelling a lot also brings some hardships, but Maassen appreciates every single one of his trips. Some lead to a unique experience, while others push him to his personal limits. "I have swum with whales, slept under a sky full of stars and ridden perfect waves.
But I have also almost drowned once in Australia, dodged stonefish on the island of La Réunion and been circled by sharks in the Bahamas. I live for these experiences because I grow and mature with every moment of joy and struggle that comes my way," Maassen explains. These experiences encourage him to continue on his path and to keep testing his limits. Maassen: "This lights the fire in me to keep going, not to take a perfect photo, but to experience the euphoria that comes when you've earned it."