CAIRO CAMO PATTERN
Our signature Cairo Camo pattern offers the advantage of not being detected. Color and texture blend with the environment and interrupt the visual outline of the object itself.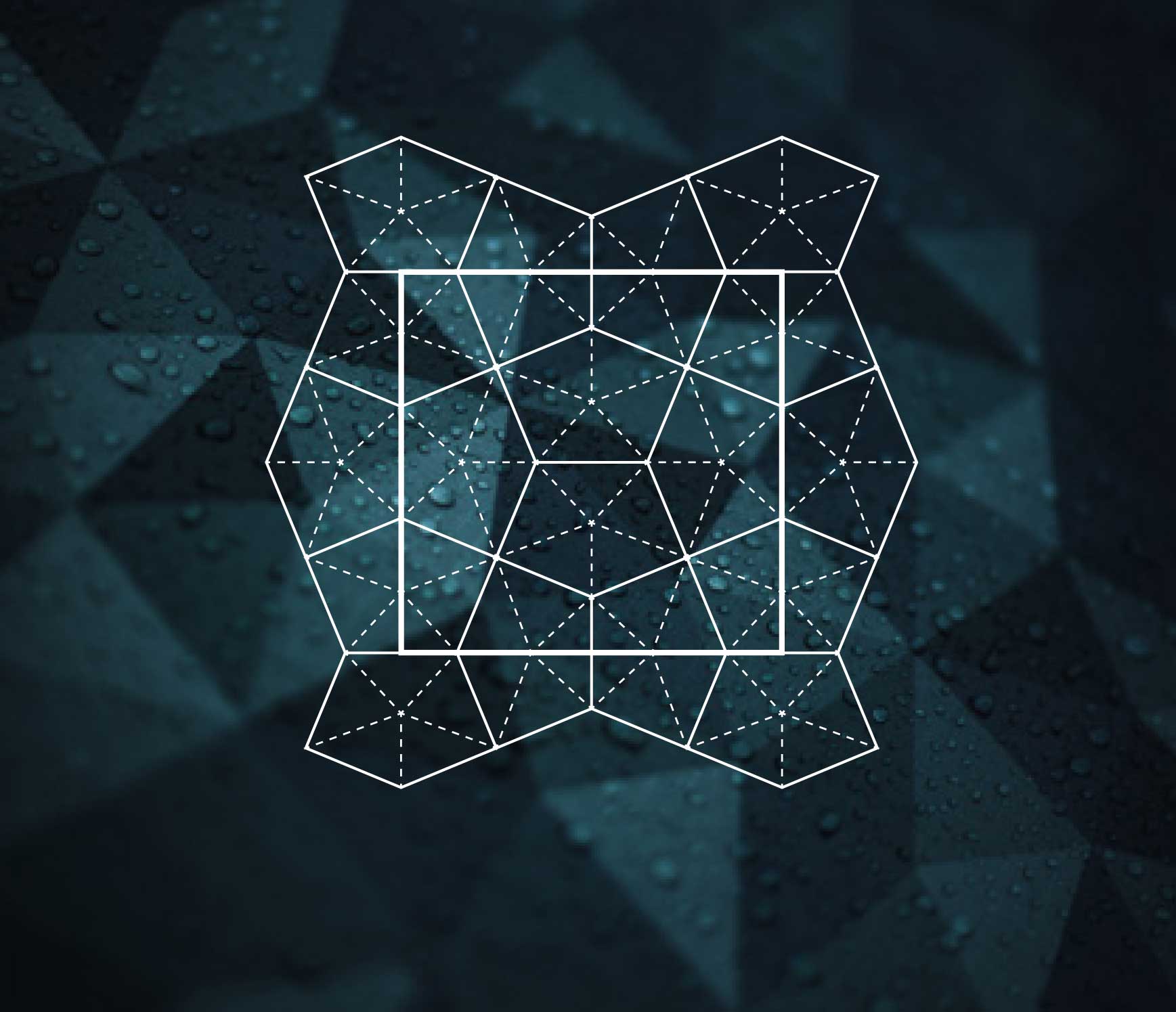 The development of our CAIRO CAMO pattern once started as a color variation for our tents. Since then, this pattern has evolved into much more - the CAIRO CAMO pattern represents the fundamentals of our design approach.


This geometric pattern was used to pave the streets of Cairo in the mid-20th century - many of them are still paved this way today. Known as a "dual semi-regular" pattern, it is a single pentagon repeated four times to create the simplest 6-sided shape. This was the perfect starting point for our new signature pattern.
We wanted to create a pattern that would blend into the environment and maintain our geometric design principles. We divided each pentagon into 5 triangles, all meeting at its center. Then we added a series of shaded areas with natural contrast.
To celebrate the launch of our CAIRO CAMO pattern, we teamed up with Polychromlab from Tyrol to design our first printed hybrid jacket. This jacket was available in a limited edition and is no longer available.