Transit Line Sling Pocket XL, castlerock
incl. 19% VAT. (the VAT of the respective EU country will be calculated at the checkout.) plus
shipping
The SLING POCKET XL - with 30% more space than its little brother - offers the right amount of space for everyday essentials and that little bit extra.
The Sling Pocket XL. Your essentials, always with you.
Waist pack with 3L volume

Waterproof DYECOSHELL™

Aluminum Belt Buckle

Ideal for daily use
DYECOSHELL™
INTERNAL ORGANIZATION
NON-SCRATCH FRONT POCKET
CARRY OPTIONS
ALUMINUM HARDWARE
EXTRA FRONT POCKET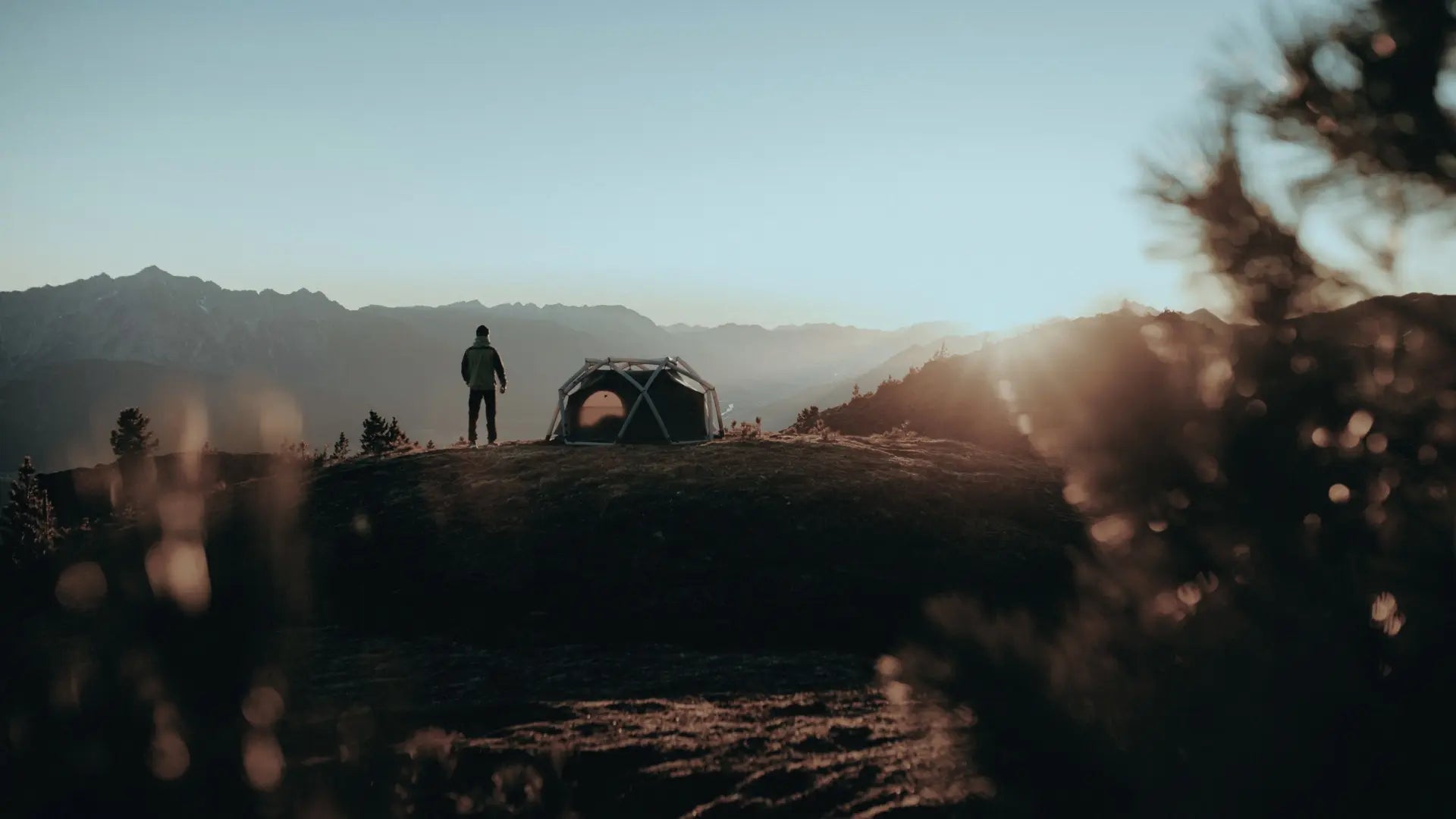 Features
- Waterproof
- Several inside pockets
- Different carrying options
- Scratch-free front pocket
- Sustainable - due to Dope Dyed fabrics
Material
DYECOSHELL
800D x 660D Nylon PU
YKK "Water-R" Zipper
Pack size
30.0
x
16
.0 x
10.0
cm /
11.81
x
6.3
x
3.94in
Reviews
Cool style, great workmanship!
Excellent urban sling
Purchased the transit line sling pocket xl about a month ago and since then I have never left home without it. The bag immediately became part of me.
The looks of the bag are great, the inner division and therefore its functionality are very well thought of, and its long term durability seems secured based on the way it reacts with my extensive urban use.
It allows me to walk and travel in urban areas without putting anything in my pockets, which is important for me. The bag carries my keys, wallet, sunglasses and cellular phone and when needed also a book and passport. I'm pretty sure the xl size could also carry a pocket camera + batteries/
memory cards instead of the book (although i did not need that until now).
Highly recommended and I also intend to purchase the regular size for my two eldest sons.
Transit Line Sling Pocket XL castlerock
This shoulder bag is extremely practical, even as a hip bag. Wears not so strong and you have everything from above best in view or handy, thanks to the various zipper compartments and practical interior compartments.
Transit Line Sling Pocket XL, castlerock
Great quality. Fits just right.
Absolutely love it! Thanks!
Transit Line Sling Pocket XL, castlerock
Excellent quality, perfect size and utility
This is my first sling bag, and I couldn't imagine needing anything different. The only drawback is that, although a cool design element, the metal clasp on the strap does open quite frequently if the bag is just sitting there and you pick it up. This wouldn't be a reason not to buy it. One thing to note is that an iPhone 12 or 13 max phone will not fit comfortably into the front zipper pocket. Count on needing to put that into the zippered pocket in the main compartment. The organization inside is really good, and there is just enough room for everything I want to carry in my EDC.
Great sling for EDC
Lot of room in the sling, very sturdy and well made. I live in a rainy region and the fabric holds very well. The strap requires a bit of messing around at first but once you find the right fit for you, it does not move or jiggle at all. I've been using it daily for almost a month and I'm very happy about it!
Constant companion
Since I got the sling, I haven't left my flat without it :) The only thing I think could be improved is the size of the mobile phone and glasses compartment. Unfortunately, the Pixel 6 with its case doesn't fit in and luckily my glasses are narrow :) Conclusion: Best gadget in a long time.
Much more than just details. Our benefits:
Worldwide shipping
Wherever you are - we will send your parcel to your desired destination, anywhere in the world!
Lifetime warranty
We use only durable materials that are crafted to ensure long-lasting performance even in the toughest environments.
Re:Store
Our goal is to extend the life cycle of our products as much as possible. Just send us your used product HEIMPLANET product & in return you will get up to 20% back as a voucher.