AUDI x HEIMPLANET
At the beginning of 2013, we sat down with a team of designers and product developers from AUDI to talk about different concepts and ideas on how to combine the AUDI Q-Series with a unique tent concept. It was a great exchange of ideas and one of those great moments when an idea takes its start.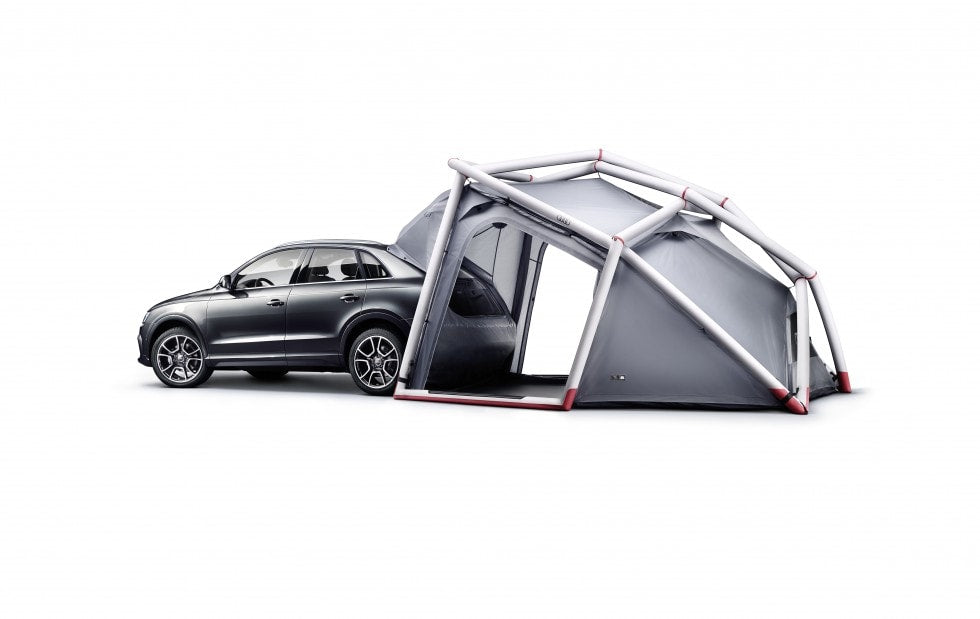 After this meeting, it was clear that this would be the start of a collaboration that would HEIMPLANET would begin with the development of a tent design specifically for AUDI.

The aim was to develop a tent design that would combine the advantages of inflatable HEIMPLANETtents with the comfort of AUDI cars to create an exceptional camping experience. The tent had to offer:

- easy set-up
- high wind stability
- perfect interaction with the car
- work independently and be a stand-alone solution
After working on the first sketches and playing around with different constructions, it was clear to us that this tent had to fit the car like a tailor-made suit. At the same time, the tent should also work for a wide range of AUDI models. The solution lies in a construction that consists of a tent structure and a model-specific connection.

This connection ensures a weatherproof connection between the HEIMPLANET-tent and a wide range of AUDI models. After a long phase of prototyping and redefining the design, the final concept was presented in May 2014 at the annual Wörthersee meeting in Austria. The great feedback from the press and the public confirmed the approach and AUDI decided to launch the tent shortly after the presentation.


We are very pleased to announce that the inflatable AUDI x HEIMPLANET Cabins" tent will be available from 2015. There will be three connectors to attach the tent to any model of the AUDI Q-Series, AUDI Q3, AUDI Q5 and AUDI Q7. For more information, please contact your local AUDI dealer. The tent will be available exclusively from AUDI.