HEIMPLANET Hoodie & Crewneck
We have long been looking for something warm to put on, which will accompany us in any situation. Because we could not find anything that meets our requirements, we simply developed it ourselves.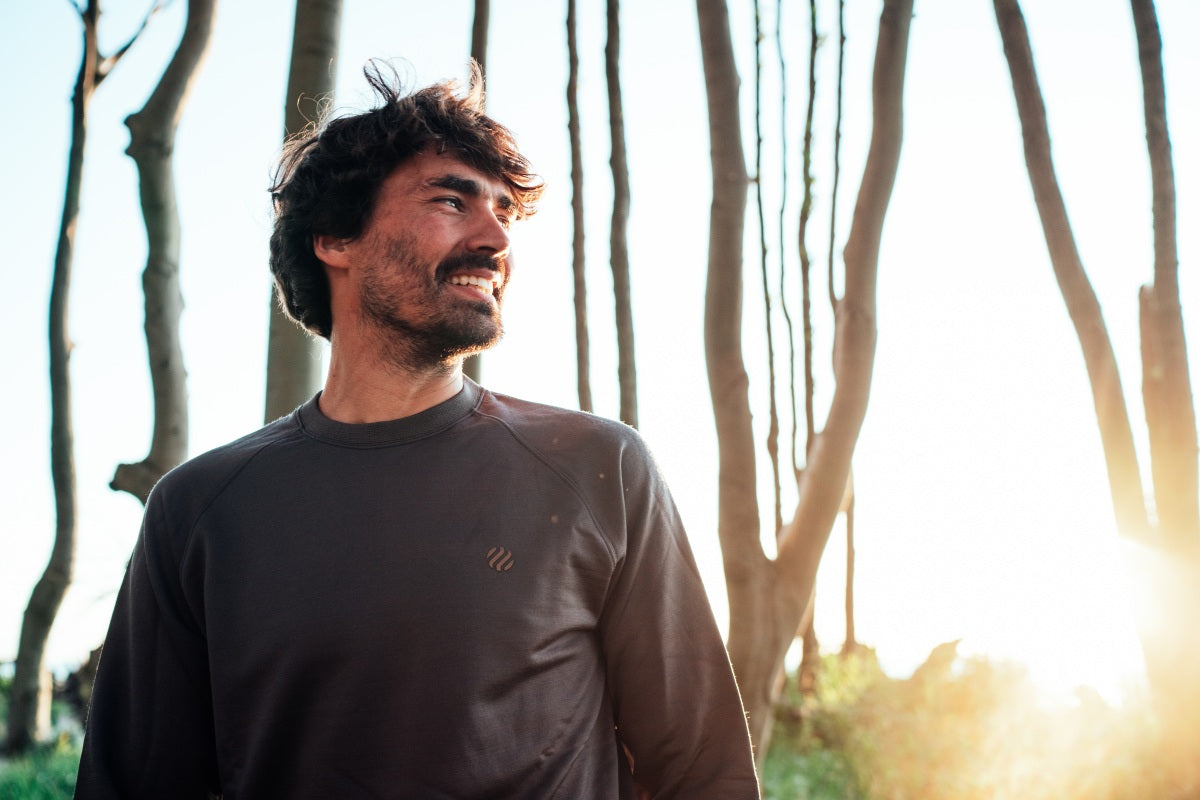 When we develop a new product, one thing is especially important to us: it should work always and everywhere. In the best case, you have so few selected pieces in your luggage, which you can use for the most diverse situations. Completely according to the principle Minimal Packing - Maximum Travel. Because that allows you to face the chaos of travel calmly and well equipped. 
With the HPT HOODIE and the HPT CREWNECK we have developed two products that are perfect for any situation where it gets chilly. After surfing at the beach, while hiking on cool evenings in the mountains, while traveling - when it gets chilly on the plane again, in the evening while dining out with friends or just chilling on the couch.
For the material, we chose a merino blend, as both hoodie and crewneck should also be suitable for sports activities. Merino-based blended fabrics are particularly suitable for outdoor activities, such as a light hike or a bike ride. Because in addition to effective moisture management, these products offer natural odor inhibition.
On the other hand, the On the other hand, the simple and minimalist design ensures that you do not recognize at first glance that both garments are also suitable for sports activities. So you can wear hoodie or crewneck without hesitation even to dinner in the restaurant, without looking like you have not managed to change after sports.
You need your hands free? Thanks to elastic loops, the sleeves can be attached to each other, so that the sweater can be easily tied around when not worn.
The crewneck has an extra pocket on the back, perfect for your phone.
MAIN FEATURES:
functional properties of merino wool: odor-inhibiting, warming, soft feel, natural fiber from renewable sources
Material mix complements positive properties: low moisture absorption, light weight, fast drying
Loop for carrying 
integrated back pocket at crewneck