HPT x World Explorers Collective Shirt
We're excited to announce our latest collaboration with our friends at World Explorers Collective. Click here to see the shirt!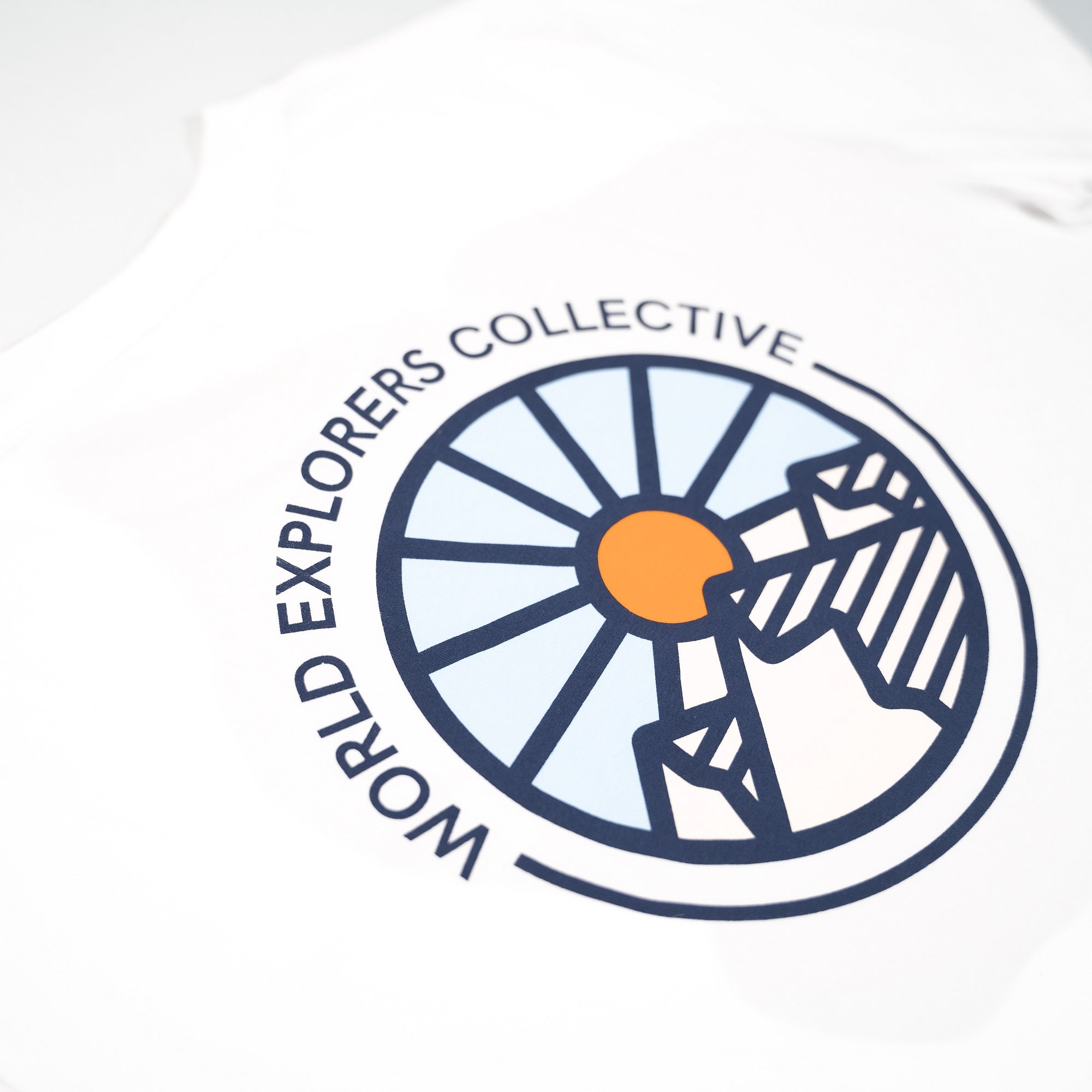 DISCOVER. EXPLORE. INSPIRE.
The mission of the World Explorers Collective is to inspire curious explorers and help them set out on new adventures.
Together we are launching the HPT x World Explorers Collective T-Shirt to raise funding. 10% of all proceeds will go directly into funding the next adventure.
The World Explorers Collective has already backed over 15 expeditions spanning more than 10 countries, and they're only getting started! Twice a year, they pour their resources into supporting explorers who are ready to unveil the world's hidden marvels, bringing to life their dreams of daring expeditions that challenge boundaries and inspire us all.
Over the years, the World Explorers Collective has been able to support incredible journeys. For example, crossing the Amazon rainforest, climbing the peaks of the Himalayas, and uncovering the secrets of ancient ruins. These accomplishments stand as a testament to the spirit of exploration and the limitless possibilities that lie ahead.


Through their podcast, "Art of Adventuring," they captivate and motivate listeners with riveting tales from successful adventurers. From scaling towering peaks to traversing uncharted waters, these stories shed light on the extraordinary journeys of those who have ventured into the unknown. Tune in to gain insights, tips, and inspiration that will fuel your own wanderlust and curiosity.
Visit the Collective on their website and social media channels to hear more stories like this and get all the updates on new expeditions and exclusive insights into the world of discovery.
Thanks to all who contribute to make the next adventures possible!
Here you can directly store the article from the post: