MY WAY TO THE PACIFIC NORTHWEST
I think it is the mystery and diversity of this place that has always drawn me there. As someone who loves spending time in nature and is an adventurous soul, this place has caught my attention since I first heard about it.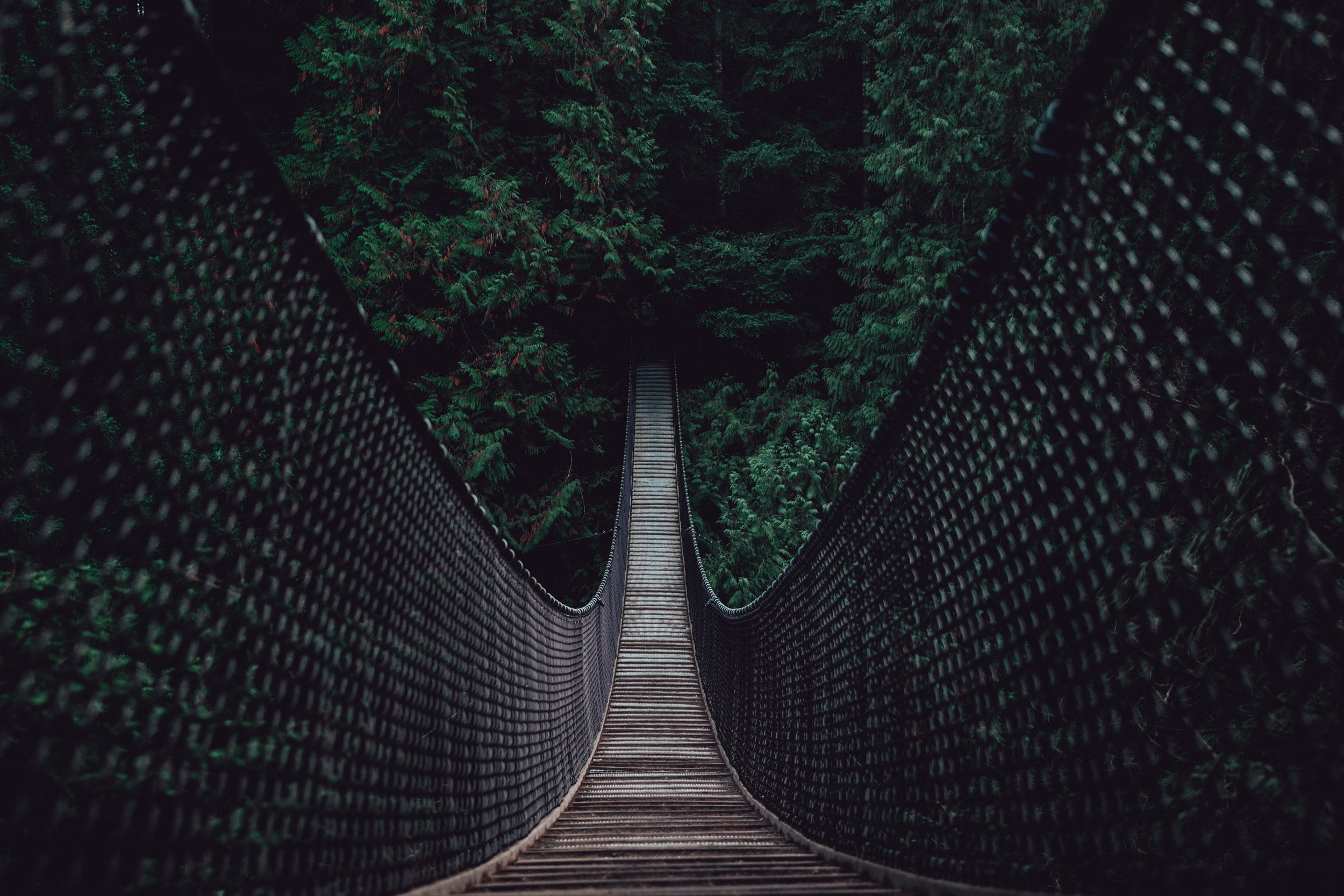 When I was a little kid, we used to go out and build these little huts out of branches in the forest. I spent days building walls, paths and holes, even in bad weather. Even pouring rain and snow couldn't stop me from going back into the forest.
Over and over again, until I felt sick or the bottle of tea was empty and I had to go home. Somehow it was almost like a second home out there, where you are completely on your own and can be your own creator - at least until the forester came. As I got older, I spent less time there, learned about the strict rules of German forest protection and realised that there are even more beautiful forests than the one near my town. I almost forgot about this and other forests when I had to study for my final exams.
‍
So it was like a wake-up call when I saw these atmospheric pictures of the American Pacific Northwest on Instagram a few years ago. At first I tried to recreate these images in the German forests. In doing so, I went back into the rain, even started to love the weather again, where others don't even dare to go outside. It brought me back to nature and I am very grateful for that.
However, I soon realised that something was different. I had the feeling that the images of the PNW were much more intense, more interesting, more mystical and showed the soul of the forest in its purest form. At that time I had just started photography and, as I said, I tried to transfer the style of the pictures to the German forest. But I quickly learned that it's not only the way the picture is taken or the processing that matters, but rather the place itself.
That is what makes a picture special. A rainforest on the other side of the world simply cannot be compared to a small German forest squeezed between a motorway and a village. Right after I finished school, I wanted to travel to the US and Canada to see this spectacular place. A few months later, I found myself on the bus to the airport. The time had finally come!
‍
After spending a few days in Vancouver, we rented a car and crossed the border. Equipped with everything we would need for a camping road trip, we drove to the Olympic Peninsula. After all these years of waiting, I was finally able to see this landscape in the flesh. On our way to Olympic National Park, we took the route over Deception Pass and crossed Puget Sound by ferry in Port Townsend.
The next morning we started to explore our surroundings and found ourselves in a huge, rain-covered forest. There was so much green around us - green grass, green trees, green moss. We couldn't believe our eyes. It's just a paradise for plants because it rains so often. I always thought that the pictures from here were edited to make the landscape look greener and more alive, when in reality this was the case without any crazy editing. It was a dream come true for me as I walked through the dripping wet and mossy forests of the old rainforests.
‍
Actually, we wanted to visit the hot springs deep in a valley, but soon the road was blocked with signs and we learned that the road had been washed away by the heavy rains of the last weeks. Hard to imagine, as forest fires were still raging on the other side of the national park. Instead of hiking to the hot springs, we decided to look for waterfalls, and we eventually found them. An absolute highlight, which we discovered only by chance as we walked along the river, were leaping salmon making their way upstream. It is incredible to watch these big fish trying with all their might to reach their breeding grounds. A small crowd was waiting to see them for just a few seconds.
‍
We only did a few shorter hikes here and there as it was raining all the time. For the evening, we looked for a place to stay at Rialto Beach and came across a park ranger station where we learned a lot about how the national park system and overnight regulations work. When you go there for the first time, it's hard to understand where you can stay, what you have to do, what forms you have to fill out and what passport you need.
There are also exceptions here and there, and sometimes the local rangers have different views on certain restrictions. So it is definitely good to talk to them, especially if you want to stay overnight and do longer hikes, because they would also look for you if you don't show up at your car after a certain time. They also often have campsites near their stations where you can fill up water and shower, a payment system based on trust. Although we didn't use them on our trip, I can definitely recommend them if you are looking for a cheap place to stay with a tent.
‍
Instead, we camped on the beach. The first evening on the beach was very windy and it rained heavily. We met one of the park rangers again on the beach and she happily explained the different bird species in the area. It got dark quite early, but we stayed a bit longer to watch some surfers hitting the waves that the wind was driving towards the shore. One of my favourite pictures was taken in this scenery. A surfer, tired after some time in the cold waters of the Pacific, takes his board and walks towards the lights of La Push. No pose.
It was simply an unadulterated, purely emotional moment that was captured. For me, photography is the documentation of a moment experienced in an individual way, and I really like it when a picture triggers emotions. Not everyone feels emotions from my pictures, and I don't feel emotions from every single picture of someone else. But for me it's really important that the photographer himself feels the emotions when looking at his own work and can transfer those emotions to the viewer by telling a story.
‍
Due to the weather on the coast, we drove a little inland and spent the night in a national forest. The next day we explored more forest paths and trails and got caught in another rain shower. In the evening we finally packed up our backpacks and headed to a beach for the night. It was the first evening in days that we had a sunset without a cloudy sky. The Pacific Ocean coastline around the Olympic Peninsula is quite rugged, with huge tree stumps and rocks littering the beaches.
Wind and rain shaped the rocks and woods along the coast, and in between was a pile of wood. There we set up camp, pumped up The Cave and made a small campfire sheltered from the wind. After a stunning sunset, with us running around like ants to set up camp and take photos, the last of the locals from the beach went home and we had the coast to ourselves. It soon got dark and we needed to find more firewood for the camp. Shortly after we started preparing dinner, it started raining again and we took shelter in The Cave.
Far away from all the people, we only heard the sound of the waves and the rain dripping on the tent. From time to time, strange noises were heard from the forest. It is not unusual to see a bear, moose, deer or other animals. To prevent a bear from visiting us, we brought a bear tin. You pack your food in it during the night and put the tin somewhere outside the tent so that the animals don't get to it and attack you in their search. The only animals we saw on the beach were crabs, blue birds and a squirrel that tried to steal our breakfast. After dealing with the squirrel, it was time to take down the tent, which is pretty easy and quick, especially when you have two people. I was surprised how well it held up to the strong wind on the beach. We put a few stones on the lines to make it stand even more securely on the sandy ground.
‍
In the days that followed, we explored some areas of the peninsula and made our way to Mt Rainier National Park. But that's another story. Looking back, I really enjoyed my stay in this part of the world. If you feel that your stay somewhere was too short, then you probably enjoyed it and will come back again sometime. Seeing this amazing landscape in the flesh for the first time in my life really blew me away and exceeded my expectations. I will definitely visit the Pacific Northwest again soon!