CABEIBUSHA - THE CURLY GEM
Sarah-Quita Offringa is 23 years old and already a 9-time windsurfing world champion. "Cabeibusha - the Curly Gem" is a documentary/video portrait of Sarah-Quita Offringa, produced by German filmmaker Julian Robinet.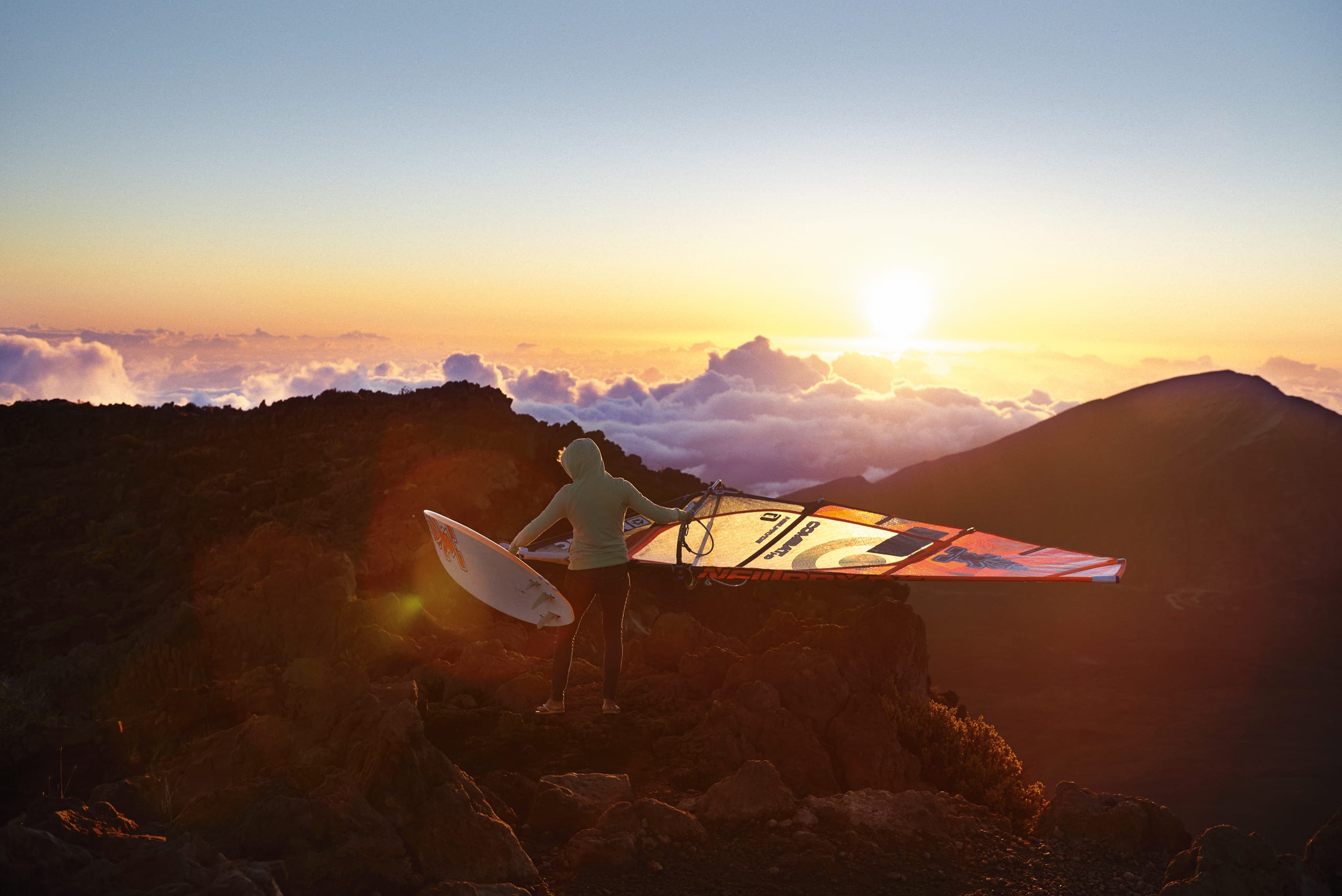 Together they travelled halfway around the globe. They went in search of the highest waves in Australia, visited Aruba, Sarah-Quita's home, explored unknown areas in Iceland and travelled to Europe to document Sarah-Quita's fight for the world title.


‍
The film shows a warm-hearted and strong woman and gives an insight into the life of Sarah-Quita Offringa. Her Caribbean composure and sunny disposition quickly make her an audience favourite. But the film also shows the windsurfer in quiet moments when she is lost in her own thoughts and being alone can mean joy or burden. Moments when life is challenging between competitions, training, travelling, stress and loneliness, but for Sarah-Quita it is the only right way.

"A lot of people underestimate me, but Julian is one of the few who probably overestimated me. All this time, especially in Iceland, I've been pushing myself to new limits. I grew up in the Caribbean, with 25°C water. I don't like cold, and it was one of the biggest challenges to get into my wetsuit and jump into the freezing Icelandic water! And in Australia: I travelled around Australia for several weeks with only men, in a country almost 50,000 times the size of my home country Aruba." (Sarah-Quita Offringa)


‍
Julian Robinet and Sarah-Quita Offringa met 4 years ago at a windsurfing World Cup in Turkey. It was then that they decided to work together on a project. Female windsurfers get much less attention than the men - the last film with female protagonists was released on VHS. Sarah-Quita is an outstanding, unique windsurfer, but until now no one has followed her life with a video camera. Last year, Julian and Sarah-Quita met again during the World Cup on Sylt and decided to produce a video portrait instead of a short clip.

The film succeeds in its attempt to be more than just one of the usual funny sports clips:

Spectacular landscape shots complement intimate conversations with Sarah-Quita Offringa, her family and interviews with other world-class athletes such as Taty Frans or Kiri Thode. The aim of this project is to preserve independence while transcending boundaries and clichés. The film is primarily aimed at viewers who are not familiar with the classic windsurfing scene.

Take a look at the following pages:

www.cabeibusha.com

www.brokenbloke.org

Watch the film here: vimeo.com/ondemand/cabeibusha