On a folding bike over stick and stone
A journey beyond the city from Cuxhaven to Eckernförde. Get ready for an exciting ride!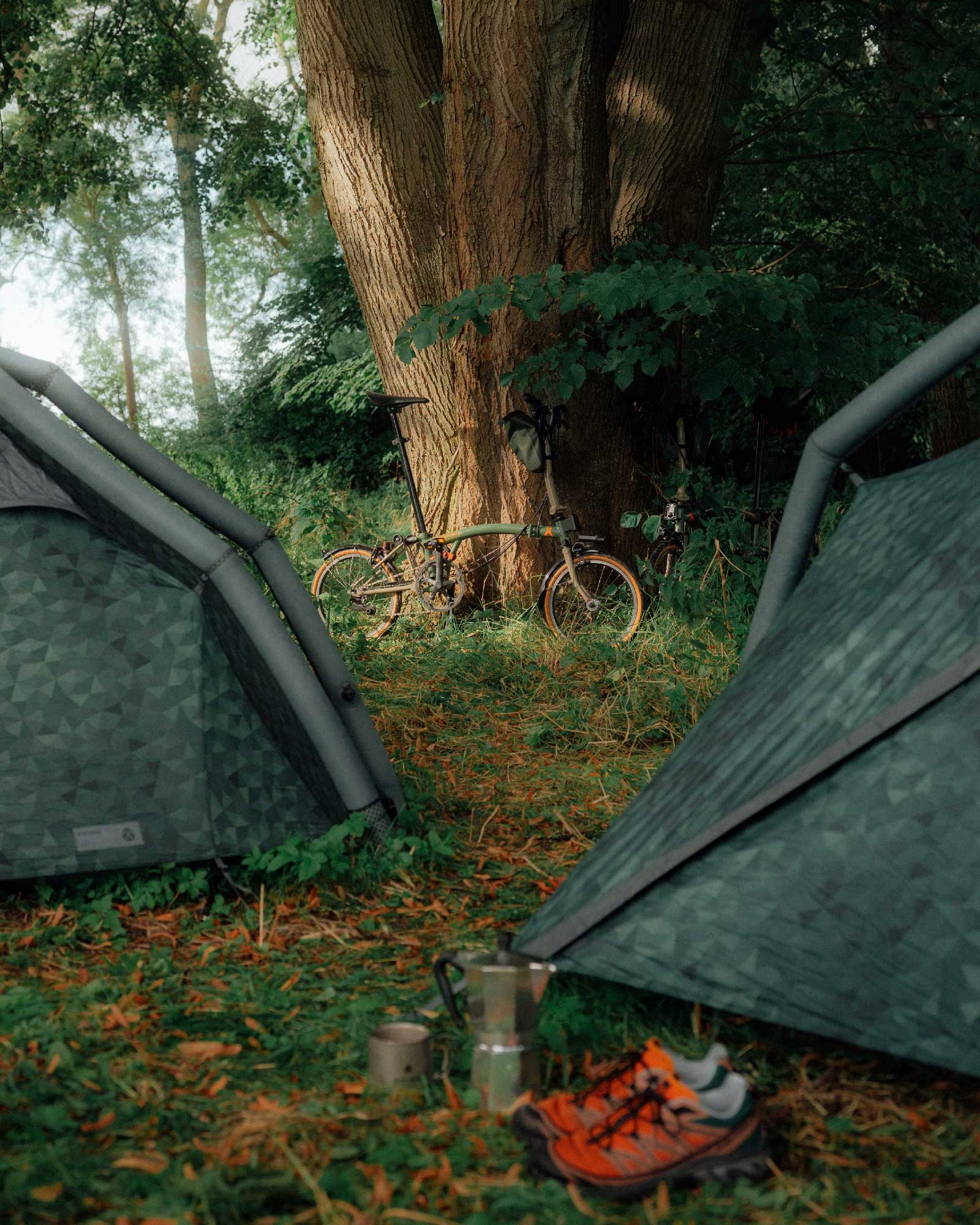 The majestic peaks, dramatic coastlines and extreme landscapes often fascinate us and draw us far away, away from civilization, in search of the unknown. But what about the familiar humility of our own home region, northern Germany? In this story, we take you on a journey from coast to coast, home to home, with Heimplanet and Brompton. After our SUP adventure, we bring you another mini-adventure. Saddle up and go!
Lennart Pagel and Leo Thomas are members of Europe's largest photography collective, the "German Roamers", and they live for exploring nature and immersing themselves in gripping adventures. Their photos and videos are not only impressive, but also inspiring stories for the entire community.
Equipped with Brompton bikes and two Fistral tents, they are always able to capture the ideal moment, whether it opens up in the middle of the urban jungle, camping or in the wilderness. 
Her latest adventure took her from Cuxhaven on the North Sea coast to Eckernförde. The goal? To explore the scenic coastline of northern Germany while putting their Brompton bikes and Fistral tents through their paces.
The photos and stories of Lennart and Leo invite you to discover the beauty and adventure in our own home region. Northern Germany offers more than some might think, and the two adventurers have managed to capture the many facets of this region.
So the next time you dream of faraway adventures, remember that sometimes the unknown is closer than you think. If you have a bike and a tent, the next adventure is never far away! All you need then is the curiosity of an explorer. 
Now directly store the tent from the post.