ANOTHER (SUCCESSFUL?) ICELANDIC STORY
How do you tell about an adventure that did not end as you had imagined? Do you acknowledge the mistake or do you leave everything to external circumstances?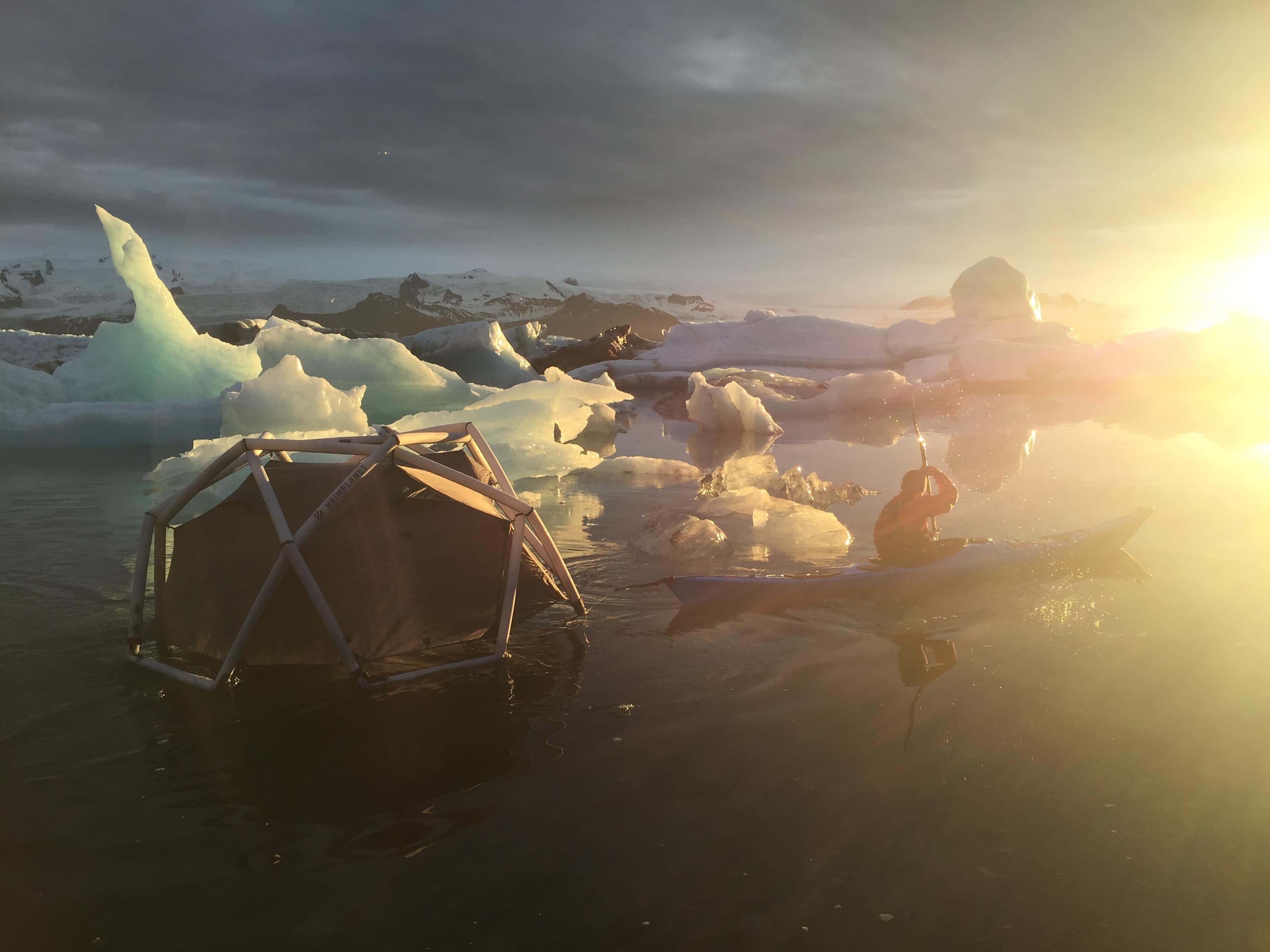 It's not easy to talk about failure. But can you call it a failure when you have fun doing things you love, in a place you enjoy with friends? Even if you haven't reached your destination. It's always fun to make big plans. The moment you stop being realistic and start being a dreamer is the moment great adventures are born (a quote from one of those famous adventurers whose name you can never remember).


‍
But there is one more step to a great adventure, and it is probably the most difficult and important: the implementation. So my plan was to kayak across Iceland. Yes, kayak. It's not something I think of first, and of course I've been kayaking for many years.

There are already a small number of people who have made this journey. And I wanted to be one of them. For a year I planned and researched to get to Iceland with everything I needed. Just 2 months before I left, a good kayaking friend of mine decided to accompany me for 2 weeks.


‍
I had planned a week in Reykjavik to plan a few more things on the ground, like a meeting with the Icelandic search and rescue team. I was absolutely motivated. It took so long and so much effort to get here. After the first week, my friend Jan came to Reykjavik and two days later we started our kayak tour. We left the car in Reykjavik and just drove on with our fully packed kayaks.

The first few days were absolutely amazing. The landscape, the ocean, everything was so peaceful and extraordinary. We found some great places to pitch our tent and just enjoy where we are.

But very quickly we realised that the weather is not really with us. Normally, one would be happy about "the hottest summer since the weather record". But on the water, it's not rain and cold that are the main enemies. It's the wind. And hot weather in a place where it normally isn't means high pressure, which means lots of wind. But we kept going and enjoyed the solitude. One day we had to paddle 50 km around a large peninsula and waited for good conditions.

We knew it would be tough. But 4-5 metre waves on an almost windless day make you think about your plans. Although we had a lot of fun in the waves, I decided that I would not continue as planned when Jan left. So we had 2 absolutely fantastic weeks and Jan has gone home again.

I decided to go further north and continued paddling in the Icelandic fjords for a few days. After 2 more weeks, the wind became so strong that I thought about stopping altogether. I also noticed that my left foot was hurting after a few hours in the kayak every day. Just 2 weeks before I started my trip in Iceland, I had an outer ligament injury. And I noticed that it wasn't healing as fast as I wanted it to.

My girlfriend decided to come over for a week after I decided to stop kayaking and we went south to see the glaciers, waterfalls and ice lagoons. Of course I got back in my kayak a few times....


‍
So.... Was I successful?

Well, I paddled over 500 km on the Atlantic Ocean along the Icelandic coast. I spent more than 4 weeks on lonely beaches in my tent, two of them with one of my best friends. A huge whale was sleeping about 3 metres next to my kayak. Huge blue and turquoise icebergs passed me by while I was sitting in my kayak.



We found a broken tractor on an island that is not on any map. And hot pools were waiting for me and my tent after a 13-hour paddling day ... for some people, the strategy of making big plans to achieve big goals may not be the worst.

*** DISCLAIMER: Our tents must not be pitched in the sea or other water hazards. ***

https://www.instagram.com/phcartier/

https://vimeo.com/philippcartier